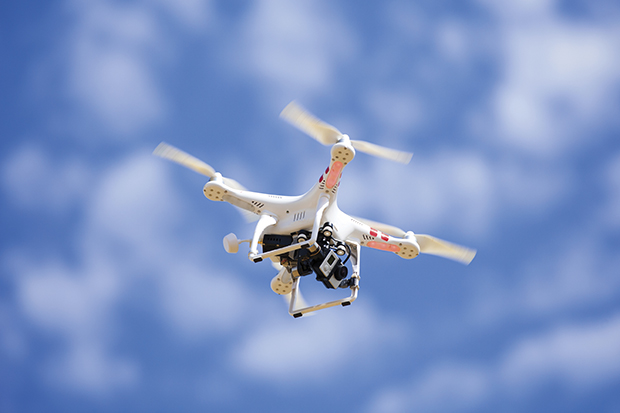 Up, Up, and Away. The Use of Drones for Insurance Claims.
As futuristic as it may seem, drones have made their way to the insurance industry. Believe it or not, drones are becoming increasingly more popular and make a huge difference in the life of a claims adjuster.
While once thought to only serve military purposes, and imaginative play scenarios for inquisitive kids, drones are quickly becoming relevant in many scenarios, from sporting events to agricultural evaluations. And the insurance industry has taken notice.
More and more companies and insurance adjusters are embracing drones to assess and provide clear details, images, and videos from accidents, fires, and other catastrophes quickly and more precisely. Drones are able to give access to hard to reach places and capture clear aerial views efficiently with less risk to the adjuster.
"We can now safely and more accurately evaluate damage from the ground level, with real-time results," said David Hausch, President of Hausch & Company. "It is because of this that we currently use drones in our claims process when appropriate to ensure the most exact, fair, and timely settlement to our clients, while keeping our adjusters out of potentially dangerous zones."
A report by Cognizant estimates that drones could increase insurance claim efficiency by up to 50% and can dramatically reduce, if not eliminate the need for follow-up inspections. The vast capabilities of drones provide the specific data needed without missing any details the first time. Because of this industry changing technology, Hausch & Company is now able to utilize drones to reduce operational costs and improve customer service with no additional expense or charges to clients.
Aerial images are frequently used in claim handling using Google Maps, however, drone imaging gives better real-time images that are at a higher resolution and much closer to the risk being inspected. The data collected and level of detail that a drone provides is crucial for adjusters, allowing them to cover a wider area and make faster settlements for clients with thorough, concise documentation that is time and date stamped on the day of inspection. With such precise technology, drones are a worthwhile option for insurance companies.
According to the Federal Aviation Administration (FAA), there could be roughly 7,500 drones in use within five years and around 30,000 drones in use by the year 2030 as drones and drone technology become widely accepted. Just like traffic cameras, drones will become more visible in daily life and will be a staple for insurance adjusters.
As for how far drone technology can go, well, now that's up in the air.