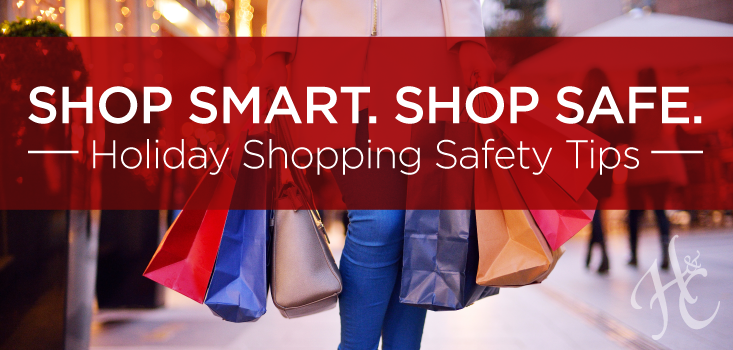 Black Friday is no doubt the most anticipated shopping day of the year. Shoppers across the nation will be visiting retailers large and small in search of bargains on the year's top gifts. In fact, BlackFriday.com reported that more than 200 million people will shop in stores and online during Black Friday. While this day brings about excitement and savings, it's important to plan ahead to keep yourself and your personal information protected.
We've compiled a few tips to help keep you safe during Black Friday shopping:
Before You Go
Make a plan. Know what stores you will visit and what items you want at each store. Then, communicate your plan to a family member or friend.
Dress in layers. This will make it easier to stay cool in the store and keep warm if you have to wait in lines outside.
Outside of the Store
Carry your purse close to your body and your wallet tucked away or in a front pocket. This will help deter unwanted pickpockets.
Stay alert and be aware of your surroundings. Avoid distractions, like texting, while you are walking to and from stores.
Keep packages out of view or in the trunk to prevent lurking thieves from breaking into your parked car.
Inside the Store
Be patient. Don't try to rush into the store when the doors open and don't argue over an item with another shopper or employee.
Use only one credit card for purchases. This will make it easier to replace your card should a retailer experience a security breach.
When You Get Home
Save your shopping receipts and monitor your accounts. Alert your bank or credit card company immediately if you spot any fraudulent charges.
Shopping online for Cyber Monday? Be sure you only shop with trusted retailers and at secure sites that use "https" in their web address.
The information provided in this article is for informational purposes only. Hausch & Company is committed to providing the most accurate data but we do not warrant the reliability of the data, and we assume no liability in connection with any of the information included.
Sources: National Crime Prevention Center; BlackFriday.com; State Farm