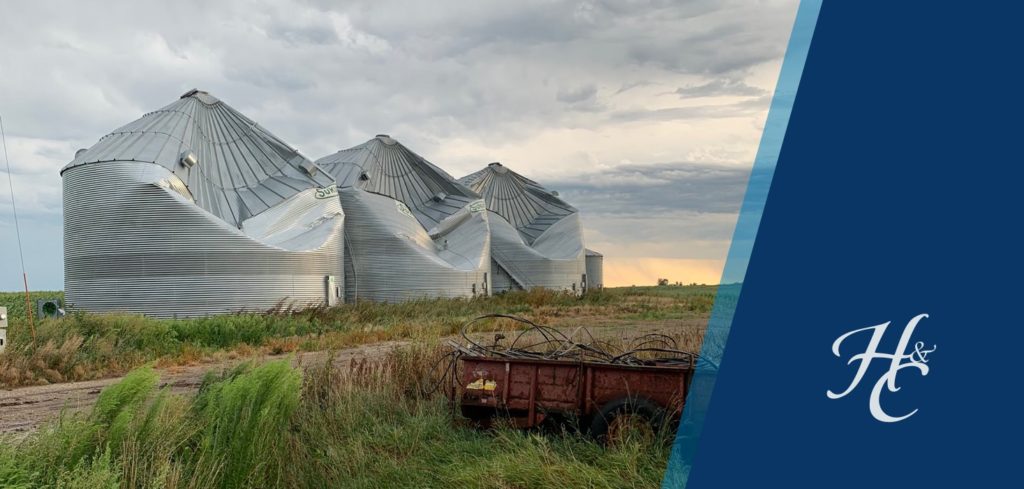 When the massive derecho tore through a 700-mile stretch from Nebraska to Indiana in August, it left in its wake widespread power outages, significant property damage, major agricultural losses, and even fatalities.
What is it exactly? According to the National Oceanic and Atmospheric Association, a derecho is a widespread, long-lived wind storm that is associated with a band of rapidly moving showers or thunderstorms. Though the damage they can create can be similar to damage inflicted by tornadoes, there's a key difference: unlike the spiraling winds and winding paths of twisters, derechos tend to move in one direction along a relatively straight line. Thus their path of destruction is also relatively linear, potentially rivaling hurricanic and tornadic forces.
The word derecho means "straight ahead" in Spanish. It was coined by Dr. Gustavus Hinrichs, a physics professor at the University of Iowa, in a paper published in the American Meteorological Journal in 1888, according to the NOAA.
For a severe weather event to be classified as a derecho, specific criteria must be met. First, it must cover at least a distance of 250 miles. Second, there have to be wind gusts of at least 58 mph (50 knots or 93 km/h) or greater along most of its length. While derecho winds typically are less than 100 mph, gusts as high as 130 mph have been recorded — equivalent to those with strong EF2 tornadoes, said NOAA officials.
The National Weather Service's Storm Prediction Center said the August derecho left more than one million homes and businesses across the Upper Midwest without power.
It also resulted in roughly $7.5 billion in damage, making it one of the most costly single-day severe thunderstorm events to strike the U.S. since 1980.
Central Iowa saw millions of acres of corn and soybean crops damaged, according to NOAA.
The storm's trail of destruction prompted Iowa Gov. Kim Reynolds to declare several counties as state disaster areas.
Hausch & Company saw firsthand the devastation left behind in Iowa. The team has been working around the clock to help Iowa families and businesses pick up the pieces while also extending comfort and care in the aftermath.