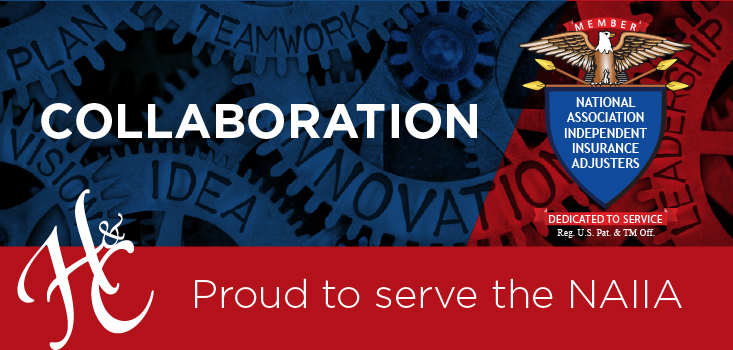 Industry associations play an important role in establishing ethical standards, providing educational opportunities, and shedding light on best practices in order to help businesses succeed within a particular sector. In the insurance industry, the National Association of Independent Insurance Adjusters (NAIIA) leads the charge for inspiring adjusters to make a difference in their communities and uphold the ethical standards of this industry. 
Each year, the NAIIA elects a new leader that will guide the organization through the upcoming year, and we could not be more excited to announce that Dave Hausch, President of Hausch & Company, has been elected as President of the NAIIA for the 2018-2019 year ahead.
As president and CEO of Hausch & Company, Dave not only has the experience and expertise to lead the NAIIA, but he has an unparalleled passion for the insurance industry and ensuring the success of his employees and colleagues that he brings to this new endeavor. Dave has also served the NAIIA as the Mid-States Regional Vice President from 2013-2015, Secretary/Treasurer from 2016-2017, and President-Elect from 2017-2018. 
Dave's goals for the industry revolve around providing adjusters with the necessary resources they need for their business to thrive through industry collaboration. Collaboration is what leads to the greatest achievements in the world as we know it. Whether that refers to new technology, personal relationships, government initiatives or businesses, collaboration is the key to creating wins for this industry. With this philosophy Dave will focus on providing a platform and opportunities to work with each other to accomplish more than we can accomplish alone.
At Hausch & Company, we truly believe that two heads are better than one, and that by working together we can take an idea, goal or business to the next level. In his inauguration speech, Dave talked about how to achieve goals by combining skillsets and experiences to encourage teamwork and open discussions.
"The challenge with our ideas is that we know what we want to achieve, but we rarely have the unique abilities to accomplish them alone. Nor do we have the time to create and implement the idea – on our own."
By working together, we can make a difference in this industry and have a positive impact on the lives of others. We know that Dave has made a tremendous impact on both his own employees at Hausch & Company as well as his contributions to the NAIIA to date. We are excited about what Dave will bring to the NAIIA this year as President and we are proud to call him our leader. Congratulations Dave!