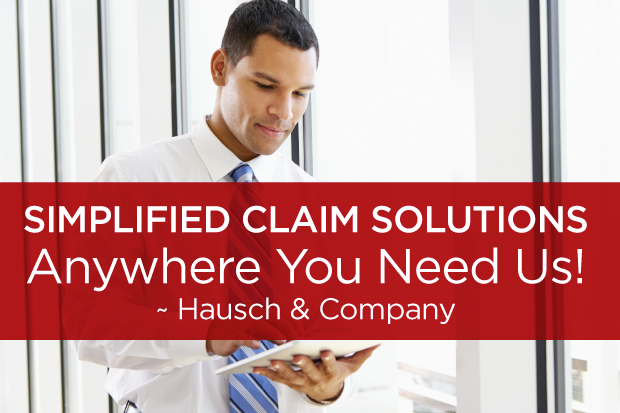 January is the time for planning and preparation. Whether you have your 12-month strategy perfected or you are just beginning to look ahead, Hausch & Company is here to help simplify your claim solutions and deliver results beyond expectations. 
Our web-based claim management system coupled with our expertise and customizable solutions helps our clients look good at the end of every claim. They can rest easy knowing that they are being taken care of by a company that has their best interest in mind.
Hausch & Company is saturated in the Midwest with new locations in Kansas City and Nebraska, and we can also represent our clients and service their claims anywhere they need us. Our goal is to be the absolute best representative and we look forward to helping our clients achieve better results in 2015.
What you can expect from us:
Simplified implementation process
Professional representation
Thorough investigations
Effective internal and external communication
Quality assurance for consistent service
Flexible programs for your needs
Want to start 2015 off right? Call 800.747.4427 or email us today and experience simplified claim solutions.