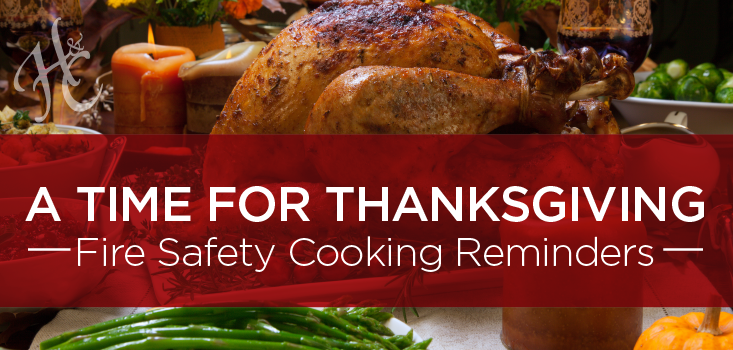 Cooler temperatures have arrived, the leaves have changed, and with Thanksgiving only days away, people across the nation are prepping for the holiday season. While you are planning the Thanksgiving menu and post-dinner football game plays, it's important to remember a few fire safety facts and tips to keep everyone safe.
Thanksgiving is the leading day of the year for residential fires. What's the biggest reason for this? Unattended cooking. It's estimated that 2,100 fires will occur on Thanksgiving, especially between the hours of noon and 3 p.m., when most people are preparing their dinners.
Cooking fires are expected to cause a staggering $28 million in property loss on Thanksgiving. Now is the perfect time be reminded about fire safety and ways to help prevent cooking fires.
Here are three tips from Federal Emergency Management Agency (FEMA) for fire-safe cooking:
Turn pot handles toward the back of the stove to keep them from accidentally being bumped.
Always keep an eye on what you are cooking and never leave the stove unattended while on.
Keep a lid or cookie sheet nearby to cover the pan if it catches on fire.
Need a reminder while you cook, print and cut out the recipe card for Fire-Safe Cooking from U.S. Fire Administration and FEMA.

The information provided in this article is for informational purposes only. Hausch & Company is committed to providing the most accurate data but we do not warrant the reliability of the data, and we assume no liability in connection with any of the information included.
Sources: National Fire Protection Association; US Fire Administration