#1 | A LIGHT SHOW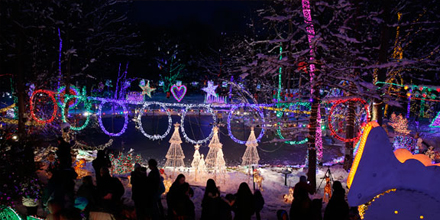 A family in New York just set a Guinness World Record on December 4th for the most Christmas lights on a residential property with 601,736 lights on his own home!   
While we definitely aren't suggesting you try and compete with this record, we do hope you'll take extra caution when putting up your own holiday lights this year. An average of 15,000 people throughout the U.S. end up in the emergency room after suffering injuries from holiday decorating, the most common being from falls from ladders and stepping on broken ornaments. Please be careful when putting up your holiday decorations and if possible enlist a helper elf to assist with any work that needs a ladder.
---
#2 | 112-FOOT CHRISTMAS TREE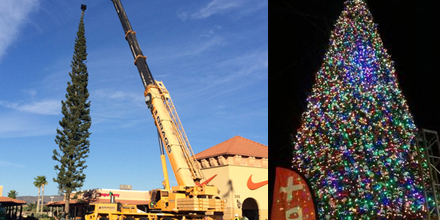 A 112-foot white fir Christmas tree on display in Arizona is now the nation's tallest Christmas tree with 18,000 Christmas lights and over 25,000 ornaments hanging from its branches! The tree traveled four days from the California-Oregon border and is now on display at the Outlets at Anthem in Arizona. It is taller than the wingspan of a Boeing 727 Jet and has over 3 miles worth of LED lights!
---
#3 | A BEAUTIFUL REAL CHRISTMAS TREE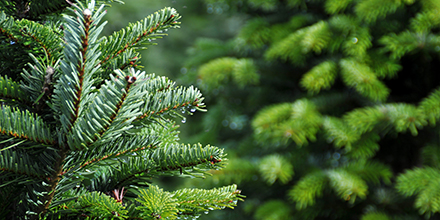 In 2013, over 33 million real Christmas trees were sold in comparison to 14.7 million artificial trees, according to the National Christmas Tree Association. More alarmingly, did you know that real Christmas trees alone result in $13 million* annually in property damage? If you are one of those millions with a real tree this year, please follow the following safety precautions to keep your Christmas tree, and your home, safe:
Buy the freshest tree on the lot. Look for bright green needles that do not break easily from the branches.
Keep the tree away from heat sources such as vents, fireplaces, or candles and make sure the base is filled with water.  
Only use UL tested Christmas lights on your tree.
When the needles begin to drop from the tree, it's time to say goodbye and be sure to take the tree out to the curb.  
*Source: National Fire Protection Association (NFPA)
---
#4 | A 7 YEAR-OLD TREE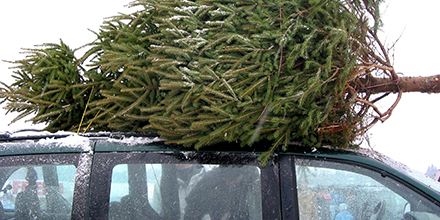 Did you know it takes an average of seven years to grow a Christmas tree?  
Christmas trees were mostly cut down from forests until the 1950's when Christmas tree farms began to appear. Today, Oregon is the top tree producing state, followed by North Carolina, Michigan, Pennsylvania, and Wisconsin coming in 5th based on acres of land for Christmas tree production with the Fraser fir as the most popular choice among buyers.*
*Source: Agricultural Marketing Resource Center
---
#5 | PREVIOUSLY USED GIFT WRAP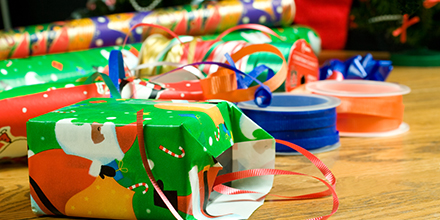 Recycle that wrapping paper! Household waste increases by 25% between
Thanksgiving and New Year Day! In the US, trash from wrapping paper and
shopping bags totals 4 million tons. That's a lot of trash. If every American family wrapped just 3 gifts in re-used materials, it would save enough paper to cover 45,000 football fields!*
Check out these creative ways to reuse that wrapping paper!
*Source: http://www.use-less-stuff.com/ULSDAY/42ways.html
---
#6 | 1,308 POUND GINGERBREAD MAN COOKIE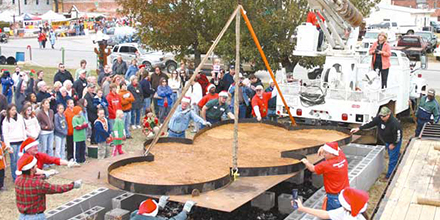 The largest gingerbread man ever baked in the U.S. weighed in at a whopping 1,308 pounds, 8 ounces, and measured 20 feet from head to toe!  He was made from 750 pounds of flour, 49 gallons of molasses, and 72 dozen eggs! He was baked over a dump truck load of charcoal and was lifted up by a crane to be on display in Smithville, Texas where he was named "Smitty."
Check out this festive gingerbread man cookie recipe!
---
#7 | A HINT ON TWITTER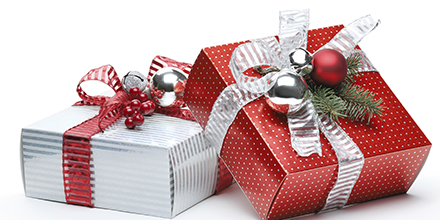 Want to know what you will be gifted this year? Look to Twitter! 62% of shoppers Tweet about holiday purchases they've made!* Check out your friends and families tweets to gain insight into what might be coming your way this Christmas.
*Source: mediabistro.com
---
#8 | BEAUTIFUL HOLIDAY GREENERY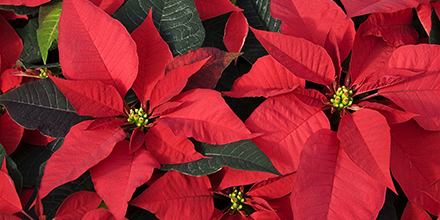 Poinsettias, mistletoe, holly berries, and garlands are just some of the beautiful greenery and decorations you can use to make your house look festive this season. Whether they are on the mantle or above the door, just be careful to keep these holiday plants out of reach for your pets and children, as some can be poisonous if consumed.
---
#9 | AN ELECTRIC CANDLE
According to the CPSC, about one-sixth of all fires started by candles occur in the month of December, resulting in more than $170 million in property losses. Although holiday candles are beautiful, they can be dangerous if left unattended or placed too close to flammable decorations. Please be careful with candles this Christmas and if possible, invest in the battery-powered candles to make sure you have a worry-free holiday. 
---
#10 | A VISIT FROM SANTA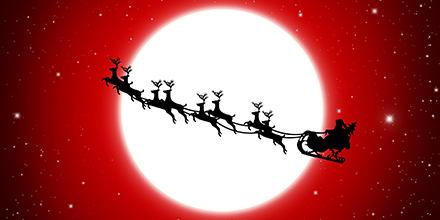 Ever wonder how Santa does it? A professor of mechanical and aerospace
engineering at North Carolina State University uncovered the travel plan for Santa to visit 75 million homes on Christmas Eve. To be able to do this, Santa has to travel at a whopping average speed of 5,083,000 mph and cover 122 million miles! No wonder he needs an entire year to rest up for this journey!
---
#11 | FROZEN WATER PIPES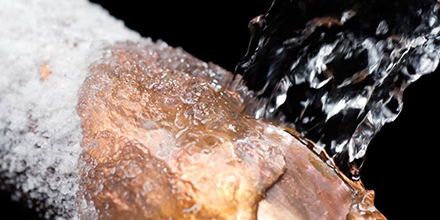 With the holiday season comes cold weather and sometimes freezing temperatures that can cause damage to your home. To help prevent pipes from freezing, here are some tips to remember:
Let warm water drip overnight, preferably from a faucet on an outside wall and from the highest point in your house. A trickle of hot and cold water might be

all it takes to keep your pipes from freezing.

Keep your thermostat set at the same temperature during both day and night. You might be in the habit of turning down the heat when you're asleep or when you leave for work, but further drops in the temperature – more common overnight – could catch you off guard and freeze your pipes.

Open cabinet doors in your kitchen and bathrooms to allow heat to get to un-insulated pipes under sinks and appliances near exterior walls.

Keep your garage doors closed if there are water supply lines in the garage.
---
#12 | A HOLIDAY "CLAIM" FROM HAUSCH & COMPANY

We wish you a very Happy Holiday season and a safe and prosperous New Year. Issued by your friends at Hausch & Company.